If you typeManifesting into a google search, it will return hundreds of different results, from people explaining all about the Law of Attraction.
Now the term "manifesting" is often mistaken for something that should only belong in the realms of science fiction and fantasy.
It's not uncommon to find individuals who think that manifesting is a fancy word for "wishing."
But it's so much more than mere wishing!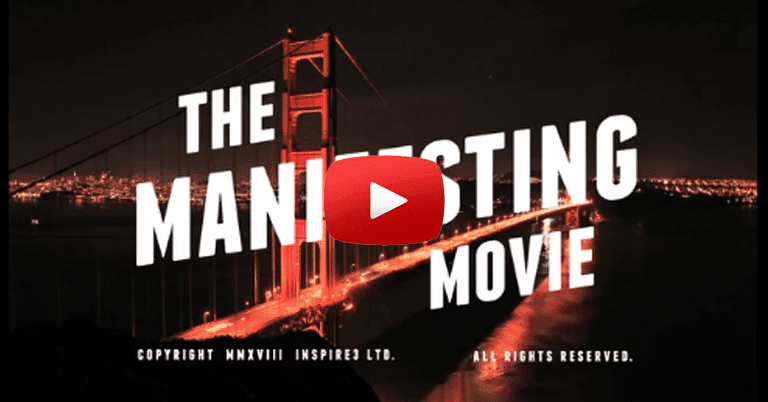 What many people don't realize is that we all have the ability to create our own reality.
When we feel good, we attract more things into our lives that will make us feel good.
And when we're feeling down, we tend to attract things into our lives that will make us feel worse.
So if you're looking to manifest your desires and help create the life of your dreams, here is a great program that I came across.
Manifesting.com is a fantastic program that explores some of the myths behind manifesting and the law of attraction.
I find it intriguing as it's based on science.
It's a great resource for those interested in learning more about what they can do to increase their chances of experiencing positive life changes.
What is manifestation
Manifestation is when you create a mental image in your mind and it becomes reality.
The most common manifestation is when you visualize an event in your future, such as going on vacation, having a better relationship, or getting the job that you actually want.
Manifesting can also be done through prayer and meditation.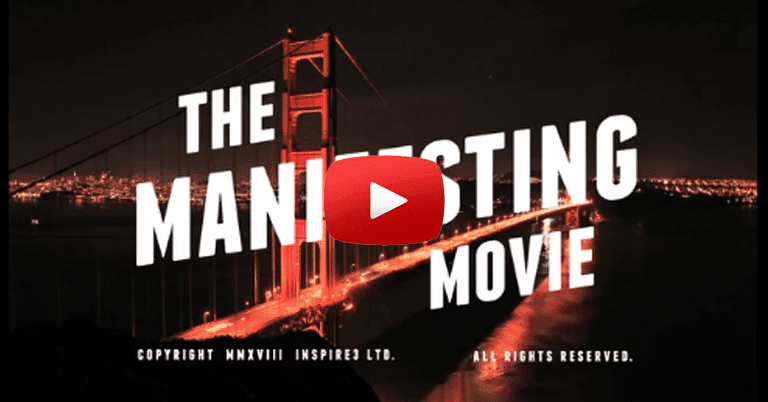 You can only manifest what you believe to be true with 100% certainty.
This means that if there's any doubt in your mind about whether or not it's possible, then it's probably not going to happen.
If you're having trouble manifesting something into reality every day, try to remove any doubt from your mind by focusing on the steps needed to make it happen without any hesitations.
A Breife History of the Law of Attraction
To understand the term manifestation it's only fair that we take a look back in history.
Although not always known as the law of attraction, Buddha famously said that our thoughts make us what we are.
In the bible, the messages that Jesus was trying to get across to us could be interpreted as telling us about our limitless power to create.
One of my favorite books was written in 1914, by Charles F Hannel, the book is called the Master Key System.
For me, this is one of the best books on the creative power of thought ever written.
Inside you will discover the secret to all power, achievement, and attainment.
You will find the key to solving any problem, whether physical, financial, or environmental.
The timeless principles contained within this book will lead you to complete control of your thoughts, allowing you to create the life you want.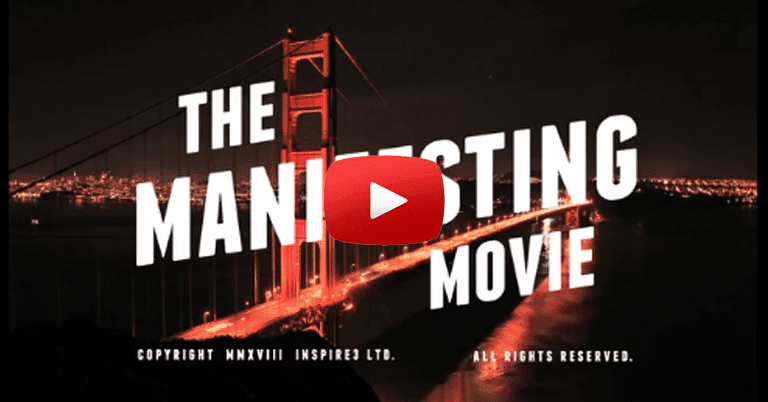 Following this great book came, Think and Grow Rich, in 1937
While it has been frequently reproduced, no updated version has ever been able to compete with the original.
Which was written by Napoleon Hill and inspired by Andrew Carnegie.
Numerous individuals have used it as a road map to success.
The 13 Steps to Riches described in this book provide the most concise and dependable, philosophy of individual achievement.
Ever presented for the benefit of the man or woman seeking a definite goal in life.
It is based on the personal experiences of hundreds of America's most successful people.
Manifesting.Com is a fantastic program for anyone, regardless of your spiritual beliefs or religion.
If you wish to create a life your dreams, this program will definitely help you to do so.
It will prove to you that we are only limited by our thoughts and our belief system and that we have the power to create anything we want.
In this physical world!
You will get a true understanding, of how negative thoughts impact our reality.
The most important thing you need for this program to work is belief and Manifesting.Com will do the rest.
Manifesting.Com will not only show you how easy it is to manifest.
But will also show you the science behind it.
This Program was written by Bob Doyle, who stared in the 2006 movie, The Secret.
Which was also a book that sold over 35 million copies worldwide.
The reason Manifesting.Com was created is that a lot of the truth behind the law of attraction was somehow covered up.
Therefore a great number of people were left confused wanting to know how the law of attraction really works!
The secret failed to cover some of the most important information.
Therefore people were not getting the kind of results they were hoping for.
Manifesting.Com will put an end to that, and show you how to truly create a life of abundance.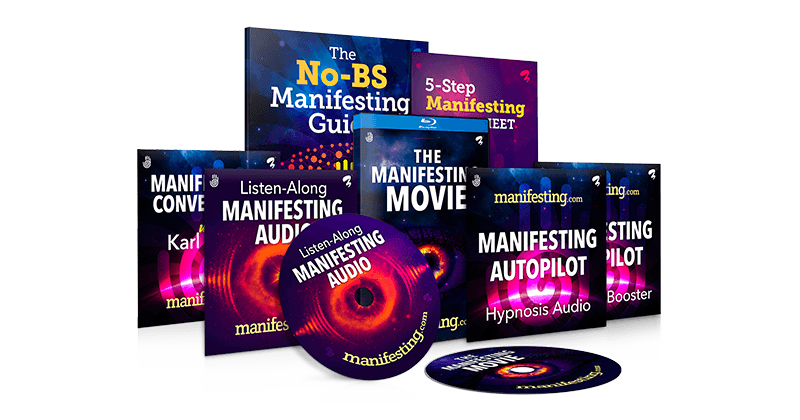 Whats Included
● Manifestation Cheat Sheet
which includes 5 steps,
● Gratitude.
● Focus.
● Release.
● Boost.
● Go-Free.
● Law Of attraction Quiz
● Free Training Video
The training video on Manifesting.com will assist you in the following ways.
Learn the Proven 5-Step "No-BS" Manifesting Method.
Discover a Secret Method for Manifesting Anything on "Autopilot."
Learn the Science of WHY This Will Work for You.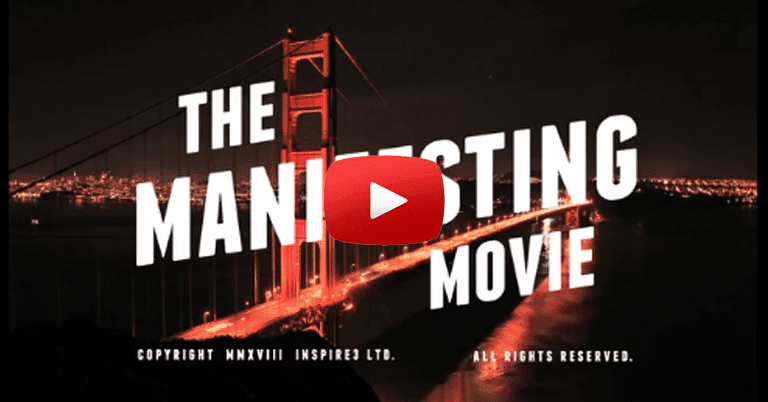 To be honest, when I first came across Manifesting.com I was a little skeptical, having seen so many different programs with big claims.
But after diving into this course much deeper, I can honestly say the teachings are very powerful.
The course helps you to understand your energy and shows you how to direct it in the right way, so you get the right results.
It also teaches you all about focus, which makes it easier for you to reach your full potential.
Manifesting.com helps you understand how mental blockages can also stop you from moving forward and achieving your goals.
And there is so much more included in the program!
Conclusion
Every day, we are inundated with thoughts about what could happen to us.
Our minds are often ready to explore the possibilities that create our dreams
Sometimes our thoughts are positive.
But oftentimes we're out of alignment with the universe.
Why? It's because our thoughts are not focused on what we want to happen.
Therefore manifesting can be tough when you don't know where to start.
This is where Manifesting.com comes into action!
They will teach you how to manifest your dreams, goals, and desires.
They also offer tools to help you change your life for the better.
Manifesting.com is committed to helping people create their ideal life through the law of attraction and positive thinking.
So if you are looking for a course that is dedicated to this one purpose, then Manifesting.com may be just what you need!
Click This Link to Watch The Manifesting Movie For FREE Right Now!
And learn so much more!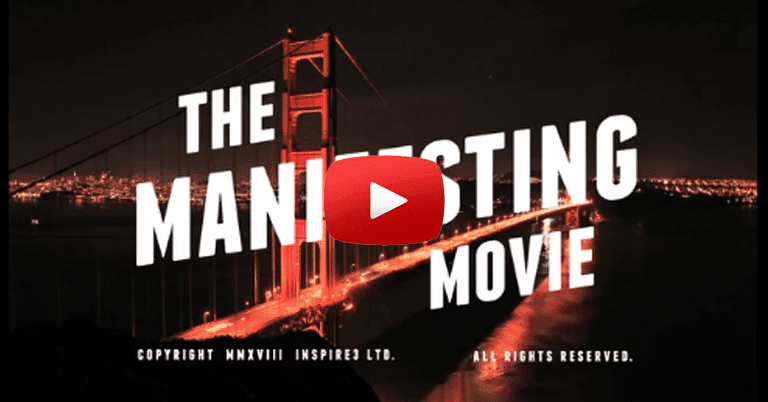 I highly recommend this!
Namaste 🙏🏾
Related Article: A GUIDE TO SUBLIMINAL MESSAGES – WHAT THEY MEAN AND HOW THEY CAN HELP YOU.